Wildfires which have killed at least two people and injured nine others in Oklahoma could "spread rapidly" and "pose a real threat to public safety," officials have warned.
High winds and low humidity in drought-stricken areas have created dangerous, life-threatening wildfire conditions in parts of Oklahoma, Colorado, Kansas, New Mexico and Texas, according to the Storm Prediction Centre in Norman, Oklahoma.
One woman who was trying to escape from the largest fire, dubbed the Rhea Fire, was killed when flames burned the car she was driving, while a different fire in western Oklahoma killed a 61-year-old man last Thursday.
Nine others were taken to hospitals for smoke inhalation or heat-related injuries.
By Tuesday, temperatures reached 31C, with humidity at six per cent, while wind gusts hit 24mph.
"With these conditions, wildfires can spread rapidly, present control issues for firefighters and pose a real threat to public safety," said Texas A&M Forest Service Fire Chief Mark Stanford.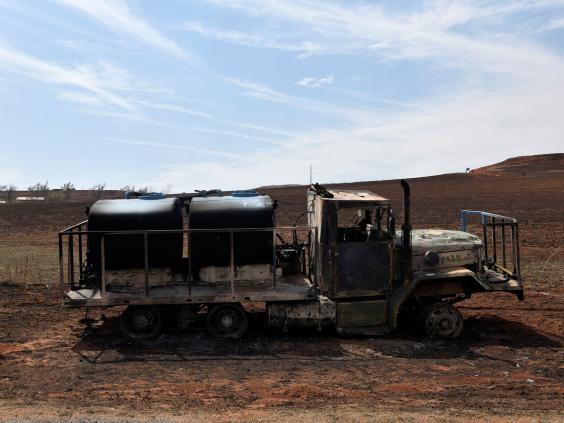 Deb Beard, a commander of the Southern Area Incident Management team sent by the US Forest Service, described the conditions as terrifying.
"If you looked at that fire weather forecast… it should scare the hell out of you," Deb Beard said during a briefing posted on the Oklahoma Forestry Service's Facebook page.
"I hope that you realise that today is a historically critical day here," Ms Beard said of the fire near Woodward which has burned around 105 square miles (272sqkm). "So do not let your guard down."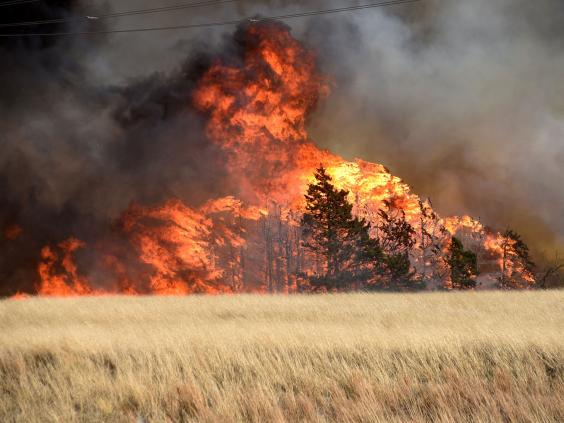 The largest of the Oklahoma fires has burned more than 388 square miles (1,005sqkm) near Leedey, around 110 miles (180km) northwest of Oklahoma City, and was around 3 per cent contained.
The weather service said rain and thunderstorm chances will increase on Thursday night and Friday with strong to severe storms possible in southwestern Oklahoma and western north Texas on Friday.